Unlock iCloud activation lock for any Apple devices.
Do you have an iPhone, but is it stuck on iCloud activation screen (locked by a previous iCloud account)? And you do not remember your Apple ID or password and you can not recover your iCloud account – this means that you can not use your device. The only way to use your iPhone is unlock iCloud. It frees iPhone from the account of the previous owner and allows you to set up your own unlocked iCloud account on this iPhone. After unlocking, you can start calling, sending messages and using applications.
iCloud unlock with UnlockBro is convenient and safe.
✓ The simple, quick and safe way to Remove iCloud Activation Lock.
✓ This is Permanent iCloud Removal method.
✓ Enables you to activate a device if you forgot the password.
✓ Your device never has to leave your side.
✓ Fast customer support available 24 hours a day by e-mail.
Our service will delete your current iCloud account from your iPhone / iPad / iPod / Apple Watch. After iCloud Removal , you can activate your iPhone and link it with own iCloud account.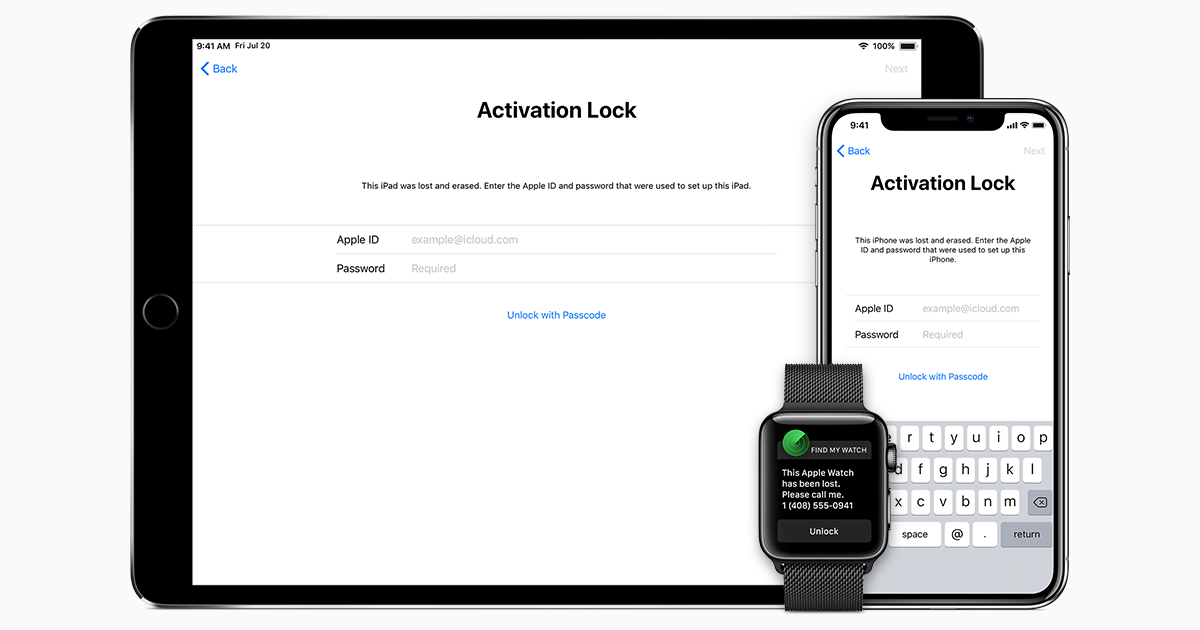 How to Remove iCloud in 3 easy steps?

1 step
Enter iPhone/ iPad Information and Contact Details

2 step
Choose a Payment Method

3 Step
Receive unlock confirmation
Be sure to send us the correct IMEI. How to check? Either dial * # 06 # on your phone or check the sticker under the battery of your phone. IMEI is a 15-digit number that is unique for each iPhone.
Is the unlocking permanent?
Yes. Once you have unlocked your iPhone/ iPad, you no longer have to repeat this process.
How long does it take to unlock my iPhone?
Average delivery time for similar unlocks, will be displayed on the screen when you fill out the request form.
Will this Unlock my iPhone/ iPad for sure?
Yes, all our services are 100% Guaranteed to unlock your iPhone Activation Lock.
Is it safe to unlock my iPhone?
Unlocking your iPhone is 100% safe. Using our unlocking services there is no risk of damaging your iPhone.
Can the iPhone to be blocked again in the future?
No. We provide only official unlock services, which means that after unlocking the iPhone/ iPad will be marked as unlocked forever.
What if the unlocking does not work?
If you selected correct model and IMEI, the unlock must work. Whenever the unlocking is wrong, the money is refunded. Keep in minde, in most cases we demand a video showing that you can`t activate iPhone.
Will you refund my money if you can't unlock my iPhone/ iPad?
Yes. In rare cases, we can`t unlock your iPhone for any reason under our responsibility. We will issue you a full refund.
When i am not eligible for a refund?
When you provided us a wrong IMEI, iPhone/iPad model, iCloud status and email address.

When you didn't follow the unlocking instructions exactly as stated.
When your the iPhone is not iCloud locked (it has a different type of lock, netvork, PIN lock or it is blacklisted).

In all of these cases, we can withdraw a handling fee of $ 9.50